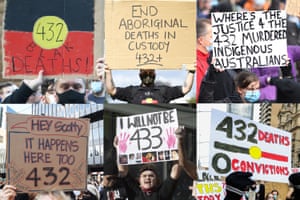 I visited Australia in 2019. I was thrilled by Aboriginal names of streets, towns, and landmarks: Drik Drik, Warandite, Wagga Wagga, Yarra River, Gooloogong, Bellambi, Murrumburrah, Manganatang. They are so resonant and lyrical that one almost has to assume the grand posture of an orator to pronounce them right.
Presently, I noticed a recurring theme posted on boards such as the ones below. Note the acknowledgement below "Nature Conservation Reserve." It caught my eye repeatedly.
The bottom left of the sign above, next to the black, red, and sun Aboriginal flag reads, "We acknowledge the Wurundjeri william peoples, the traditional owners of the land on which this reserve is located." I asked my sister who lives there about it and she said that not only is that sign posted on such boards, but all official meetings in workplaces begin with a similar statement.
This statement of acknowledgement is called "Welcome to Country." This "Acknowledgement of Country" is a means by which all people can show respect for Aboriginal culture and heritage. It also acknowledges the ongoing relationship the Traditional Custodians have with the Land.
Whoever is chairing a meeting or gathering begins with this "Acknowledgement of Country" because the meeting is taking place in the "Country of the Traditional Custodians." This happens whether the meeting is taking place in a government gathering or not, so, for example, a staff meeting at a workplace would begin in this way. There are various versions of acknowledgement that can be used. The University of Melbourne website lists 2 examples of "Acknowledgement of Country":
Example 1 – I would like to show my respect and Acknowledge the Traditional Custodians of the Land, of Elders past and present, on which this meeting takes place.
Example 2 – I would like to acknowledge the Wurundjeri people who are the Traditional Custodians of this Land. I would also like to pay respect to the Elders both past and present of the Kulin Nation and extend that respect to other Indigenous Australians present.
__________________________________
Why BLAK not black?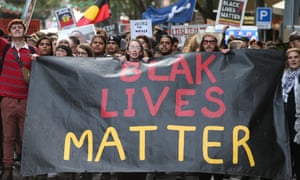 Blak is an Australian expression of taking back power and control within a society. The Aboriginals and Torres Strait Islander Peoples use it to refer to their self-determination as individuals and communities. Blak is a term "used by some Aboriginal people to reclaim historical, representational, symbolical, stereotypical and romanticised notions of Black or Blackness. Often used as ammunition or insipration. This type of spelling may have been appropriated from American hip-hop or rap music." Destiny Deacon first the term in 1991 in an exhibition Blak lik mi.
(retrieved 610/2020 from https://sites.google.com/site/australianblakhistorymonth/extra-credit)
Destiny Deacon Blak lik mi, 1991-03
_____________________________
Last Sunday, there was a large "Black Lives Matter" protest in Melbourne. It was also meant to draw attention to racial profiling, police brutality and the high number of Indigenous people who have died in police custody since a royal commission into the problem was held in 1991. At over 437 deaths, an average of about one death has resulted per month since. The chart below shows under what conditions people died.
In 2016 David Dungay Jr an Aboriginal inmate who wouldn't stop eating a packet of biscuits, was stormed by prison officers and forcibly restrained. In a chilling coincidence, 12 times he said, "I can't breathe." That was his last day alive. While wild fires ravaged Australia causing a state of emergency, Veronica Nelson died in custody just this year. Aboriginal women are the fastest growing demographic. VALS, the Victorian Aboriginal Legal Service reports that
___________________________
My heart is truly warmed and encouraged to see a worldwide protest to the injustice that blaks face. Clearly the blaks are many and come in various colors: aboriginal, black, immigrants in all countries of the world, abused children, the poor, the down-trodden, etc. A new day is dawning as the herd awakens and poses, mighty horns lowered, a thunderous bellow emanates from deep within and it will not be silenced. It's gaining momentum. Hooves are pounding the earth! Dust clouds the air….